Joshua Aaron
The month of March 2018, has the full length music special of Joshua Aaron, a greatly anointed Messianic musician, song writer , who we all like, very much.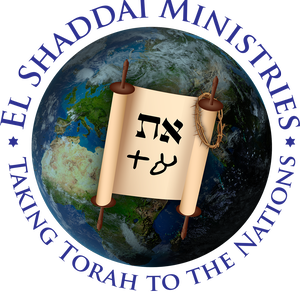 The songs will make you smile, make you think, and stamp your feet, and then turn you into retrospect and brings you into the presence of G_d almighty.
Joshua concert was played and recorded at
El Shaddai Ministries
in Washington State on Monday August 8, 2016.
About Joshua Aaron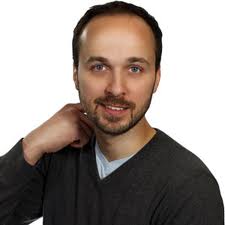 Joshua Aaron is an award-winning, Messianic, Jewish singer/songwriter.
He, his wife Jeannie have four children (Emma, Shuki, Max and Levi) currently reside near
the Sea of Galilee and maintain citizenship with both the nation of Israel & the United States of America.
Since the release of his first live CD, "Bo Yeshua" (2009), Joshua's music has grown to an international level, with more than 13 million views on YouTube.
His 2012 release, "You Are Holy," won him two Independent Music Awards for his original songs, "Hoshiana" and "You Are Holy."
His 2014 release, "Hu Yavo," soared to new heights, powerfully connecting both the church and Israel through music.

Coming on the heels of these three successful releases, Joshua has released his most polished and passionate album to date on December 16th, 2016.
His new batch of songs, appropriately titled "Every Tribe," bridges the gap from folk to pop, from energetic to stripped bare, from traditional to modern, and from Israel to the churches of the world.
Awards
2013 Independent Music Award for "Hoshiana"
2014 Independent Music Award for "You Are Holy"
Discography
Album : Bo Yeshua (Live Messianic Worship)
Year : 2010
Track
Song
Time
1
Hatikva
2:02
2
Havenu Shalom Aleichem
1:57
3
Psalm 150
0:47
4
Praise Adonai
3:32
5
Kadosh
7:36
6
Sacrifice Lamb
6:29
7
Adonai Ahuvi
3:51
8
I Exalt Thee
3:58
9
Shofar
0:24
10
Holy Is The Lord Most High
6:28
11
Bo Yeshua
6:14
12
Salvation Is Your Name
6:27
13
No Other Name
3:17
14
Praise Adonai
3:43
15
At The Altar
4:50
Album : You Are holy
Year : 2012
Track
Song
Time
1
Shema
0:51
2
Gadol Elohai / How Great Is Our God
4:50
3
You Are Holy
5:36
4
Kadosh Ata
5:24
5
Hoshiana
6:01
6
New Covenant
3:16
7
Salvation Is Your Name
5:24
8
Salvation Is Your Name Reprise
3:18
9
Oh, The Blood / Ho Damo
3:13
10
At The Altar
5:00
11
There Is No One Else Like You
2:27
12
Aaronic Benediction
3:38
Album : Hu Yavo (He Will Come)
Year : 2014
Track
Song
Time
1
Yalla
0:44
2
Hu Yavo
3:03
3
All Is Well
3:39
4
My Beloved
4:44
5
He's Coming Again
3:40
6
Adon Ata Ori
4:34
7
Priestly Blessing
1:05
8
Shalom Aleicha
3:02
9
Sacrifice Lamb
6:34
10
David Danced
4:37
11
How Great
6:26
12
When He Appears
4:31
13
He's Coming Soon
2:07
Album : Every Tribe
Year : 2016
Track
Song
Time
1
Shalom
3:28
2
Praise The Lord
2:54
3
You Are Holy
4:10
4
Immanuel
4:20
5
Salvation Is Your Name
4:30
6
Holy
4:18
7
Give Thanks
4:08
8
He Is Good
4:19
9
We Will Wait
3:29
10
King Is Coming
0:33
11
Every Tribe
3:37
12
Every Tribe
3:29
13
Hineh Ma Tov
4:03