Sunday
The Word on Sunday is our special for the Sunday Morning and Evening were we are sharing with you a full length sermon from Eagle Wings Charismatic Ministries International or like minded affiliated ministries.
Each program will be a Bible based, Holy Spirit filled message that is broadcasted at 10:00 AM and 7 PM Central Standard Time.
For any questions or comments, do not hesitate to contact us at This email address is being protected from spambots. You need JavaScript enabled to view it.
These are pre-recorded messages as this gives our ministry an opportunity to reach out to other churches and communities to share our love for the Messiah.
If you would like us to come and share with you in your Saturday or Sunday Service than please email us at This email address is being protected from spambots. You need JavaScript enabled to view it.
Music, all day, everyday.
Specials
4 - 5 AM Theology - Teaching by Dr. J. Rodmann Williams

10 - 11 AM Sunday Service / Sunday Message
3 - 4 PM Theology - Teaching by Dr. J. Rodmann Williams
6 - 7 PM Sunday Service / Sunday Message
8 - 9 PM Old Time Radio - Amos and Andy
10 - 12 PM Rock The Clock
Music Styles
| Style | Percentage | Rule |
| --- | --- | --- |
| Judaic | 15 | M 4 - W 4 |
| Soaking | 9.5 | M 2 - W 4 |
| Messianic | 9.5 | M 2 - W 4 |
| Hymn | 9.5 | M 2 - W 4 |
| Classical | 9.5 | M 2 - W 4 |
| Choir | 9.5 | M 2 - W 4 |
| Brass | 9.5 | M 2 - W 4 |
| Southern | 4.75 | M 1 - W 4 |
| Shabbos | 4.75 | M 1 - W 4 |
| Praise and Worship | 4.75 | M 1 - W 4 |
| Gospel | 4.75 | M 1 - W 15 |
| Contemporary Christian Music | 4.75 | M 1 - W 4 |
Theology Teachings
About Renewal Theology

Renewal Theology deals with all the basic doctrines of the Christian faith. The three volumes were written especially for persons involved in the Pentecostal and charismatic renewal. Now published as three volumes in one, with the subtitle of Systematic Theology from a Charismatic Perspective, the whole of Renewal Theology is readily available. There have been numerous printings of the three volumes as well as foreign translations. Renewal Theology is used as a textbook in several colleges and seminaries. It has also been helpful to many people in study groups and for private reading.

From Dr. Williams

Renewal Theology is in one sense an expression of revitalization. When I came into the renewal in 1965, "God is dead" language was abroad in the land. What happened in my case and that of many others was God's own answer: a powerful self-revelation. John Calvin had long ago declared about God that "the recognition of him consists more in living experience than in vain and high-flown speculation." Now that there was an enhancement of "living experience" in my life, there came about a fresh zeal for teaching theology in its many facets. As I said later in The Era of the Spirit, "A new dynamic has been unleashed that has vitalized various theological categories." Renewal Theology is an expression of theological revitalization.

Finally, the concern of Renewal Theology in every area of study is truth. This is not an attempt to advance a particular cause but to understand in totality what the Christian faith proclaims. It is not only a matter of individual doctrines but also of the full round of Christian truth. With this in mind, it has been my prayerful desire that "the Spirit of truth" at every point will lead "into all the truth" (John 16:13).
About Dr. J. Rodman Williams

J. Rodman Williams, born on August 21, 1918, in Clyde, North Carolina, son of John Rodman and Odessa Medford Williams. He was a Phi Beta Kappa graduate of Davidson College in 1939, earned his B.D., and Th.M degrees, 1943-44, from Union Theological Seminary in Virginia, and was ordained in the Presbyterian Church in 1943.
He served during World War 2 in the Pacific as chaplain with the First Division of the Marine Corps, 1944-1946. After the war, he earned a Ph.D. in philosophy of Religion and Ethics at Columbia University and Union Seminary. He became chaplain and professor of philosophy at Beloit College in Wisconsin 1949-1952, pastored the First Presbyterian Church of Rockford, Illinois 1952-1959, taught theology and philosophy of religion at Austin Presbyterian Seminary in Texas 1959-1972, and served as president and professor of theology at Melodyland School of Theology in Anaheim, California 1972-1982. Beginning in the fall of 1982, he taught theology at Regent University School of Divinity in Virginia Beach, Virginia, and became Professor of Renewal Theology Emeritus there in 2002.
Advertisement disclaimer
Old Time Radio Shows contain endorsements and advertisements from yesteryear companies
who might
still be in business.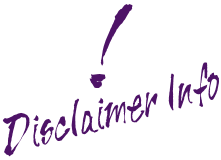 EWCMI Online Radio
DOES NOT
receive
Has Not
and
Will Not
receive any financial gain from the Old Time Radio shows.
EWCMI Online Radio
DOES NOT
necessarily
support
,
underwrite
, or
agree with
the included endorsements and advertisements from the Old Time Radio shows..
The Old Time Radio programs are presented to you for your entertainment only as an alternative to what is broadcasted in our current day, and are available in the public domain.
Amos and Andy
Amos 'n' Andy is an American radio and television sitcom set in Harlem, Manhattan's historic black community. The original radio show, which was popular from 1928 until 1960, was created, written and voiced by two white actors, Freeman Gosden and Charles Correll, who played a number of different characters, including the titular Amos Jones (Gosden) and Andrew Hogg Brown (Correll).

When the show moved to television, black actors took over the majority of the roles; white characters were infrequent. Amos 'n' Andy began as one of the first radio comedy series and originated from station WMAQ in Chicago. After the first broadcast in 1928, the show became a hugely popular radio series. Early episodes were broadcast from the El Mirador Hotel in Palm Springs, California.[3]:168–71 The show ran as a nightly radio serial (1928–43), as a weekly situation comedy (1943–55).

Amos Jones and Andy Brown worked on a farm near Atlanta, Georgia, and during the first week's episodes, they made plans to find a better life in Chicago, despite warnings from a friend. With four ham-and-cheese sandwiches and $24, they bought train tickets and headed for Chicago, where they lived in a rooming house on State Street and experienced some rough times before launching their own business, the Fresh Air Taxi Company.[8] (The first car they acquired had no roof; the pair turned it into a selling point.) By 1930, the noted toy maker Louis Marx and Company was offering a tin wind-up version of the auto, with Amos and Andy inside.[19] The toy company produced a special autographed version of the toy as gifts for American leaders, including Herbert Hoover.[20] There was also a book, All About Amos 'n' Andy and Their Creators, in 1929 by Correll and Gosden (reprinted in 2007 and 2008),[21][22] and a comic strip in the Chicago Daily News.[11]

Naive but honest Amos was hard-working, and, after his marriage to Ruby Taylor in 1935, a dedicated family man. Andy was a gullible dreamer with overinflated self-confidence who tended to let Amos do most of the work. Their Mystic Knights of the Sea lodge[23] leader, George "Kingfish" Stevens, would often try to lure the two into get-rich-quick schemes or to tricking them into some kind of trouble. Other characters included John Augustus "Brother" Crawford, an industrious but long-suffering family man; Henry Van Porter, a social-climbing real estate and insurance salesman; Frederick Montgomery Gwindell, a hard-charging newspaperman; Algonquin J. Calhoun, a somewhat crooked lawyer added to the series in 1949, six years after its conversion to a half-hour situation comedy; William Lewis Taylor, the well-spoken, college-educated father of Amos's fiancée; and Willie "Lightning" Jefferson, a slow-moving Stepin Fetchit–type character.[8] The Kingfish's catchphrase "Holy mackerel!" soon entered the American lexicon.

Controversy
The first sustained protest against the program found its inspiration in the December 1930 issue of Abbott's Monthly, when Bishop W. J. Walls of the African Methodist Episcopal Zion Church wrote an article sharply denouncing Amos 'n' Andy, singling out the lower-class characterizations and the "crude, repetitious and moronic" dialogue. The Pittsburgh Courier was the second largest African-American newspaper at the time, and publisher Robert L. Vann expanded Walls' criticism into a full-fledged crusade during a six-month period in 1931.[39]
The paper, among other publicly stated efforts, published a petition to get the program pulled from the air, with a stated goal of one million signatures. While many prominent African-American newspapers refused to back the drive, the Courier found support from Bishop Walls, the National Association of Colored Waiters and Hotel Employees and several African-American fraternal orders. The NAACP national office declined to endorse the protest, although some of its local chapters stood behind the effort. Before the campaign was dropped, the paper claimed to have 675,000 names on its petition, although the figure was never independently verified. Gosden and Correll never commented on the Courier's efforts. Broadcast historian Elizabeth McLeod argues that the characterizations in the daily serial version were actually much more sympathetic and rounded than those of other shows of the period,[8] which perpetuated nineteenth-century minstrel show stereotypes and did not equal the immense success of Amos 'n' Andy. Examples include the blackface act by the Two Black Crows, who did two-man comedy routines in vaudeville, short subjects and comedy records, and minstrel headliner Emmett Miller, who recorded a series of popular songs for Okeh Records in the late 1920s.

It can also be noted that Andy and Kingfish's use of malapropisms (i.e. misuse of vocabulary) had been a comedic staple for centuries and was employed by a number of white comedians of the day, including Chico Marx, Lou Costello and Leo Gorcey.
Freeman Fisher "Gozzie" Gosden (May 5, 1899 – December 10, 1982) was an American radio comedian and pioneer in the development of the situation comedy form. He is best known for his work in the Amos 'n' Andy series.

Gosden was born in Richmond, Virginia, the son of Emma L. (Smith) and Walter W. Gosden, Sr.[3] During World War I, he served in the United States Navy as a wireless operator, which prompted his great interest in the young medium of radio. While attending school in Richmond, Gozzie worked part-time in Tarrant's Drug Store at 1 West Broad Street.
In 1921, Gosden first teamed up with Charles Correll to do radio work, presenting comedy acts, sketches, and hosting variety shows. They met in Durham, North Carolina, both working for the Joe Bren Producing Company. Their first regular show came in 1925 with their WEBH[4] Chicago show Correll and Gosden, the Life of the Party. On this show, the two told jokes, sang, and played music (Correll played piano and Gosden banjo).[5]
In 1926, Gosden and Correll had a hit with their radio show Sam 'n' Henry on Chicago radio station WGN. Sam & Henry is considered by some historians to have been the first situation comedy.
From 1928 to 1960, Gosden and Correll broadcast their Amos 'n' Andy show, which was one of the most famous and popular shows on radio in the 1930s. Gosden voiced the characters "Amos", "George 'Kingfish' Stevens", "Lightning", "Brother Crawford", and some dozen other characters.[6]

Charles James Correll (February 2, 1890 – September 26, 1972) was an American radio comedian, best known for his work on the Amos 'n' Andy show with Freeman F. Gosden. Correll voiced the central character of Andy Brown, along with various supporting characters. Correll was born in Peoria, Illinois. Before teaming up with Gosden, he worked as a stenographer and a bricklayer. The two men met in Durham, North Carolina while working for the Joe Bren Producing Company.[2] Both Correll and Freeman vacationed at Lake Geneva, Wisconsin in the 1930s and would broadcast Amos 'n' Andy from there.[3] From 1928 to 1934, the team never took a vacation away from their radio show.[4] To celebrate the 30th anniversary of Amos 'n' Andy on the air, the broadcast of March 19, 1958 was done by Correll and Gosden using their real voices and calling each other by their real names; this had never been done on the show before.[5]
Correll's first marriage to Marie Janes headed for divorce court on May 26, 1937; the couple had been married for ten years and had no children.[6][7] On September 11, 1937 in Glendale, California, he married Alyce McLaughlin, a former dancer;[8] they had six children, Dorothy, Charles, Barbara, John, and Richard.[3] On July 5, 1954, John Correll, his seven-year-old son, died of what appeared to be an accidental poisoning.[9] An autopsy determined the young boy died of an acute kidney infection.[10] A baby girl born to the couple in 1939 died when she was less than a day old.[11]
Correll died in a Chicago hospital following a heart attack; at the time of his death he was retired and living in Beverly Hills, California, just a few blocks away from his radio partner, Freeman Gosden.[3][12][13]
Artists
| | | | |
| --- | --- | --- | --- |
| London Philharmonic | New Life Worship | Devora Clark | Deborah Strauss |
| Jeff Warschauer | Salvation Army | Jimmy Black | Chris Tomlin |
| IHOP | Phillip Stanley Klein | Lamb | Hillsong Music Australia |
| Maranatha Singers | Paul Wilbur | Hankus Netsky & Evan Harlan | Chamber orchestra of Viena State Opera |
| Kurt Bjorling | Steven Curtis Chapman | Selah | Youth for Christ |
| Michae'el Eliyahu Ben David | English Chamber Orchestra | Phillip Stanley Klein | Sanctus Real |
| Rich Mullins | Ted Pearce | Sons of Korah | Mark and Lori Carouthers |
| Sound Like Reign | San Antonio Ensamble | Matt Redman | Continental Singers |
| Shane and Shane | Michael W. Smith | Twila Paris | Antioch Church, Idler Alabama |
And Many, Many More