Wednesday
The Week is cut in half, through the middle, almost weekend.

Today we continue with a country flair in celebration, Bluegrass, Southern Gospel, Country.
From Willie Nelson, to the Gaithers, from Alan Jackson to Charlie Daniels.As on each day some of our other styles are mixed through, who knows, maybe you hear something you've never heard before.
Music, all day, everyday.
Specials
5 - 6 AM Old Time Radio - Our Miss Brooks
7 - 8 AM Theology - Teaching by Dr. J. Rodmann Williams
11 - 12 AM Sermonette - Short Message from some of the Greatest Teachers
6 - 7 PM Theology - Teaching by Dr. J. Rodmann Williams
8 - 9 PM Old Time Radio - Red Skelton Shows
10 - 12 PM Rock The Clock
Music Styles
| Style | Percentage | Rule |
| --- | --- | --- |
| Southern Gospel | 22.2 | M 4 - W 2 |
| Country | 22.2 | M 4 - W 1 |
| Bluegrass | 22.2 | M 4 - W 1 |
| Youth | 5.55 | M 1 - W 0 |
| Praise and Worship | 5.55 | M 1 - W 4 |
| Messianic | 5.55 | M 1 - W 4 |
| Gospel | 5.55 | M 1 - W 10 |
| Contemporary Christian Music | 5.55 | M 1 - W 4 |
| Brass | 5.55 | M 1 - W 10 |
Theology Teachings
About Renewal Theology

Renewal Theology deals with all the basic doctrines of the Christian faith. The three volumes were written especially for persons involved in the Pentecostal and charismatic renewal. Now published as three volumes in one, with the subtitle of Systematic Theology from a Charismatic Perspective, the whole of Renewal Theology is readily available. There have been numerous printings of the three volumes as well as foreign translations. Renewal Theology is used as a textbook in several colleges and seminaries. It has also been helpful to many people in study groups and for private reading.

From Dr. Williams

Renewal Theology is in one sense an expression of revitalization. When I came into the renewal in 1965, "God is dead" language was abroad in the land. What happened in my case and that of many others was God's own answer: a powerful self-revelation. John Calvin had long ago declared about God that "the recognition of him consists more in living experience than in vain and high-flown speculation." Now that there was an enhancement of "living experience" in my life, there came about a fresh zeal for teaching theology in its many facets. As I said later in The Era of the Spirit, "A new dynamic has been unleashed that has vitalized various theological categories." Renewal Theology is an expression of theological revitalization.

Finally, the concern of Renewal Theology in every area of study is truth. This is not an attempt to advance a particular cause but to understand in totality what the Christian faith proclaims. It is not only a matter of individual doctrines but also of the full round of Christian truth. With this in mind, it has been my prayerful desire that "the Spirit of truth" at every point will lead "into all the truth" (John 16:13).
About Dr. J. Rodman Williams

J. Rodman Williams, born on August 21, 1918, in Clyde, North Carolina, son of John Rodman and Odessa Medford Williams. He was a Phi Beta Kappa graduate of Davidson College in 1939, earned his B.D., and Th.M degrees, 1943-44, from Union Theological Seminary in Virginia, and was ordained in the Presbyterian Church in 1943.
He served during World War 2 in the Pacific as chaplain with the First Division of the Marine Corps, 1944-1946. After the war, he earned a Ph.D. in philosophy of Religion and Ethics at Columbia University and Union Seminary. He became chaplain and professor of philosophy at Beloit College in Wisconsin 1949-1952, pastored the First Presbyterian Church of Rockford, Illinois 1952-1959, taught theology and philosophy of religion at Austin Presbyterian Seminary in Texas 1959-1972, and served as president and professor of theology at Melodyland School of Theology in Anaheim, California 1972-1982. Beginning in the fall of 1982, he taught theology at Regent University School of Divinity in Virginia Beach, Virginia, and became Professor of Renewal Theology Emeritus there in 2002.
SheepLaughs

About Sheep Laughs

The Sheep Laughs Comedy Show was a weekly 15 minute professionally-produced and family-friendly variety show, featuring clean comedy by Christian comedians. Standup, skits and songs, all under one hoof!
At EWCMI Online Radio we are now happy to present Sheep Laughs twice a day.
Produced by long-time radio and comedy veteran Fred Passmore, of Sheep Laughs Records, The Sheep Laughs Comedy Podcast is available for download to your PC or iPod, to take along with you. Each week, you can enjoy a new fifteen minute program featuring stand-up, skits and songs from the best Christian comedians around the country.



Fred Passmore

My name is Frederick Passmore, and I'm the creator of the Christian Skit Scripts site, among others.
I was born at a very early age in Macon, Georgia on October 14, 1958. Since my step-father was in construction and liked to follow the work according to the weather, we moved on the average of every four months. So as I grew up, I attended nearly 20 schools and lived in about 40 different places, mainly over the states of Georgia, Florida, and West Virginia, and Ohio.
I accepted Christ, a turning point in my life that changed it forever, as you will see as evidenced in my career choices and creative expressions.
I met my wife Patty in West Virginia during a revival in 1979, and we married in 1981. After working at a secular job for a few years, I finally realized that radio and radio production was a major interest, so I began work at a Christian radio station in WV in 1984.
At that point I accepted a position with Coral Ridge Ministries in Ft. Lauderdale, FL, and went to work for Dr. James Kennedy, editing and engineering the national radio program "Truths That Transform." While there long-time friend Jon Lawhon and I formed the Christian Comedy team "Prime Example," (1993 to 2003).
Dr. Guido passed away in 2009, and I no longer work full-time, but maintain the ministry website, social media, program CD duplication and radio program uploads. I also do freelance production at home; the most recent was for Phil Waldrep Ministries new radio program, "Living With Joy!"
In 2002 I officially opened this site, Christian Skit Scripts, to supply skits and soundtracks for churches and drama teams. The soundtracks are recorded in my home studio and released on the Sheep Laughs Records independent label.
My family moved to a home in Reidsville, GA in 2008 where I have a home office and production studio, and am now self-employed as operator of Sheep Laughs Records.
Advertisement disclaimer
Old Time Radio Shows contain endorsements and advertisements from yesteryear companies
who might
still be in business.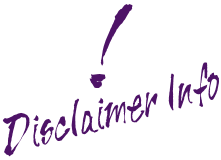 EWCMI Online Radio
DOES NOT
receive
Has Not
and
Will Not
receive any financial gain from the Old Time Radio shows.
EWCMI Online Radio
DOES NOT
necessarily
support
,
underwrite
, or
agree with
the included endorsements and advertisements from the Old Time Radio shows..
The Old Time Radio programs are presented to you for your entertainment only as an alternative to what is broadcasted in our current day, and are available in the public domain.
Our Miss Brooks
Our Miss Brooks is an American situation comedy starring Eve Arden as a sardonic high-school English teacher. It began as a radio show broadcast on CBS from 1948 to 1957.
Our Miss Brooks was a hit on radio from the outset; within eight months of its launch as a regular series, the show landed several honors, including four for Eve Arden, who won polls in four individual publications of the time. Arden had actually been the third choice to play the title role. Harry Ackerman, at the time CBS's West Coast director of programming, wanted Shirley Booth for the part, but as he told historian Gerald Nachman many years later, he realized Booth was too focused on the underpaid downside of public school teaching at the time to have fun with the role.[2]
Lucille Ball was believed to have been the next choice, but she was already committed to My Favorite Husband and did not audition. Then CBS chairman Bill Paley, who was friendly with Arden, persuaded her to audition for the part. With a slightly rewritten audition script—Osgood Conklin, for example, was originally written as a school board president but was now written as the incoming new Madison principal—Arden agreed to give the newly revamped show a try.[3]
Constance Brooks is a witty professional woman as the central character of the old time radio show,
Audiences can relate to Connie Brooks as a clever, sarcastic, kindhearted teacher. Produced by Larry Berns and written and directed by Al Lewis, Our Miss Brooks premiered on the network on July 19th, 1948.
The show was sponsored by Colgate-Palmolive-Peet, promoting Palmolive soap (Palmolive soap, your beauty hope), Lustre Creme shampoo, and Toni hair. The old time radio series continued until 1957, a year after its television life ended. Our Miss Brooks show featured a number of memorable and unique characters, whose trials and tribulations offered zany humor for old time millions of listeners.
Critics and fans alike applauded Our Miss Brooks. Radio Mirror magazine nominated Eve Arden as the top-ranking comedienne two years in a row for her portrayal as Miss Brooks. The National Education Association and other teaching organizations awarded Arden for sympathic portrayal of teachers. After the old time radio show Our Miss Brooks ended its run, Eve Arden was offered positions as a High School English teacher at a number of High Schools.
Eve Arden won a radio listeners' poll by Radio Mirror magazine as the top-ranking comedienne of 1948–49, receiving her award at the end of an Our Miss Brooks broadcast that March. "I'm certainly going to try in the coming months to merit the honor you've bestowed upon me, because I understand that if I win this two years in a row, I get to keep Mr. Boynton," she joked. But she was also a hit with the critics; a winter 1949 poll of newspaper and magazine radio editors taken by Motion Picture Daily named her the year's best radio comedienne.

Eve Arden (April 30, 1908 – November 12, 1990) was an American film, stage, and television actress, and comedian. She performed in leading and supporting roles over nearly six decades.
Beginning her career on Broadway in the early 1930s, Arden's first major role was in the RKO Radio Pictures drama Stage Door (1937) opposite Katharine Hepburn, followed by roles in the comedies Having Wonderful Time (1938) and At the Circus (1939), the latter starring the Marx Brothers. Arden would go on to earn an Academy Award nomination for Best Supporting Actress for her role in Mildred Pierce (1945). In the latter part of her career, she played the sardonic but engaging title character of a high school teacher in Our Miss Brooks, winning the first Primetime Emmy Award for Outstanding Lead Actress in a Drama Series, and as the school principal in the musicals Grease (1978) and Grease 2 (1982).
Arden was born Eunice Mary Quedens in Mill Valley, California on April 30, 1908[1][2][3] to Charles Peter Quedens, son of Charles Henry Augustus and Meta L. (née Dierks) Quedens, and Lucille (née Frank) Quedens, daughter of Bernard and Louisa (née Mertens) Frank, both of German descent. Lucille, a milliner, divorced Charles over his gambling, and went into business for herself. Although not Roman Catholic, young Eunice was sent to a Dominican convent school near Modesto, and later attended Tamalpais High School, a public high school in Mill Valley until age 16. After leaving school, she joined a stock theater company.[4]
Arden's ability with witty scripts made her a natural talent for radio; she became a regular on Danny Kaye's short-lived but memorably zany comedy-variety show in 1946, which also featured swing bandleader Harry James and gravel-voiced character actor-comedian Lionel Stander.[17]
Kaye's show lasted one season, but Arden's display of comic talent and timing set the stage for her to be cast in her best-known role, Madison High School English teacher Connie Brooks in Our Miss Brooks. Arden portrayed the character on radio from 1948 to 1957.
Arden's character clashed with the school's principal, Osgood Conklin (played by Gale Gordon), and nursed an unrequited crush on fellow teacher Philip Boynton (played originally by future film star Jeff Chandler. Except for Chandler, the entire radio cast of Arden, Gordon, Richard Crenna (Walter Denton), Robert Rockwell (Mr. Philip Boynton), Gloria McMillan (Harriet Conklin), and Jane Morgan (landlady Margaret Davis) played the same roles on television.[18]
Arden's portrayal of the character was so popular that she was made an honorary member of the National Education Association, received a 1952 award from the Teachers College of Connecticut's Alumni Association "for humanizing the American teacher", and even received teaching job offers.[16] Her wisecracking, deadpan attitude as the character ultimately became her public persona as a commedienne as well.[16]
Red Skelton Show
Avalon Time was an American old-time radio comedy/variety program that ran from 1938-1940 on NBC's Red Network. The program was named after its sponsor, Avalon cigarettes. Over the course of its run, Avalon Time was also sponsored by Sir Walter Raleigh Pipe Tobacco and the Bulova Watch Company.
The program is often regarded as comedian Red Skelton's first big break in show business and on radio.[2]
On October 1, 1938, Skelton replaced Red Foley as the host of Avalon Time. Skelton's first wife Edna also joined the show's cast, under her maiden name of Stillwell.[7] The Skeltons worked on Avalon Time until late 1939.[8]
Red Skelton was the second host of Avalon Time. Skelton became well known for his "Doughnut Dunkers" routine[2] which led to Skelton's first appearance on Rudy Vallée's The Fleischmann's Yeast Hour on August 12, 1937. Vallée's program had a talent show segment and those who were searching for stardom were eager to be heard on it. Vallée also booked veteran comic Joe Cook to appear as a guest with Skelton. The two proceeded to trade jokes about their home towns, with Skelton contending to Cook, an Evansville native, that the city was a suburb of Vincennes, Skelton's hometown. The show received enough fan mail after the performance to invite both comedians back two weeks after Skelton's initial appearance and again in November of that year.
Skelton went on to do his own radio show, The Raleigh Cigarette Program, on October 7, 1941. The bandleader for the show was Ozzie Nelson; his wife, Harriet, who worked under her maiden name of Hilliard, was the show's vocalist and also worked with Skelton in skits.[9]
The Raleigh Cigarette Program (alternatively known as The Raleigh Cigarette Program Starring Red Skelton) was an American old-time radio comedy program that starred comedian Red Skelton.
The program originally premiered on October 7, 1941, on NBC. The program was a hit in the ratings airing Tuesday nights at 10:30 for its entire three season run. The program was cancelled after Skelton was drafted into World War II. The final broadcast of the show aired on June 6, 1944.
Richard "Red" Skelton (July 18, 1913 – September 17, 1997) was an American entertainer. He was best known for his national radio and television acts between 1937 and 1971, and as host of the television program The Red Skelton Show.
Skelton began developing his comedic and pantomime skills from the age of 10, when he became part of a traveling medicine show.
Performing the "Doughnut Dunkers" routine led to Skelton's first appearance on Rudy Vallée's The Fleischmann's Yeast Hour on August 12, 1937. Vallée's program had a talent show segment and those who were searching for stardom were eager to be heard on it. Vallée also booked veteran comic and fellow Indiana native Joe Cook to appear as a guest with Skelton. The two Hoosiers proceeded to trade jokes about their home towns, with Skelton contending to Cook, an Evansville native, that the city was a suburb of Vincennes. The show received enough fan mail after the performance to invite both comedians back two weeks after Skelton's initial appearance and again in November of that year.[73]
On October 1, 1938, Skelton replaced Red Foley as the host of Avalon Time on NBC; Edna also joined the show's cast, under her maiden name.[74][l] She developed a system for working with the show's writers: selecting material from them, adding her own and filing the unused bits and lines for future use; the Skeltons worked on Avalon Time until late 1939.[76][77]
Skelton introduced the first two of his many characters during The Raleigh Cigarette Program's first season. The character of Clem Kadiddlehopper was based on a Vincennes neighbor named Carl Hopper, who was hard of hearing.[m] Skelton's voice pattern for Clem was similar to the later cartoon character, Bullwinkle; there was enough similarity to cause Skelton to contemplate filing a lawsuit against Bill Scott, who voiced the cartoon moose.[80] The second character, The Mean Widdle Kid, or "Junior", was a young boy full of mischief, who typically did things he was told not to do. "Junior" would say things like, "If I dood it, I gets a whipping.", followed moments later by the statement, "I dood it!"[80] Skelton performed the character at home with Edna, giving him the nickname "Junior" long before it was heard by a radio audience.[81] While the phrase was Skelton's, the idea of using the character on the radio show was Edna's.[82] Skelton starred in a 1943 movie of the same name, but did not play "Junior" in the film.[83]
Skelton served in the United States Army during World War II. After being assigned to the Special Services, Skelton performed as many as ten to twelve shows per day before troops in both the United States and in Europe. The pressure of his workload caused him to suffer exhaustion and a nervous breakdown.[1][38] His nervous collapse while in the army left him with a serious stuttering problem. While recovering at an army hospital in Virginia, he met a soldier who had been severely wounded and was not expected to survive. Skelton devoted a lot of time and effort to trying to make the man laugh. As a result of this effort, his stuttering problem was cured; his army friend's condition also improved and he was no longer on the critical list.[111] He was released from his army duties in September 1945.[38][112] His sponsor was eager to have him back on the air, and Skelton's program began anew on NBC on December 4, 1945.[99][113]
Skelton went on to make thousands of public appearances and whatnot until his retirement in 1993. Skelton died September 17, 1997, at the Eisenhower Medical Center in Rancho Mirage, California, at the age of 84 after what was described as "a long, undisclosed illness".[32]
Artists
| | | | |
| --- | --- | --- | --- |
| Carlie Daniels Band | Del McCoury Band | Steve Ivey | |
| Albert E Brumley Jr. | Willie Nelson | Randy Travis | |
| Merle Haggard | Alan Jackson | Andy Griffith | |
| Gaither Quarted | Statler Brothers | Roy Acuff | |
| | | | |
| | | | |
And Many, Many More