Tuesday
The week continues, and there is nothing we can do about it, but so also does the programming at EWCMI Online Radio.

The main Musical focus is on Gospel, and Praise & Worship. As on each day some of our other styles are mixed through, who knows, maybe you hear something you've never heard before.
Music, all day, everyday.
Specials
2 - 3 AM Sheepslaugh

5 - 6 AM Old Time Radio - Fibber McGee and Molly

7 - 8 AM Theology - Teaching by Dr. J. Rodmann Williams

11 - 12 AM Sermonette - Short Message from some of the Greatest Teachers
2 - 3 PM Sheepslaugh

6 - 7 PM Theology - Teaching by Dr. J. Rodmann Williams

8 - 9 PM Old Time Radio - The Jack Benny Program

10 - 12 PM Rock The Clock
Music Styles
| Style | Percentage | Rule |
| --- | --- | --- |
| Gospel | 31 | M 5 - W 2 |
| Praise and Worship | 24 | M 4 - W 2 |
| Contemporary Christian Music | 18 | M 3 - W 2 |
| Southern Gospel | 11 | M 2 - W 4 |
| Country | 5 | M 1 - W 4 |
| Brass | 5 | M 1 - W 4 |
| Bluegrass | 5 | M 1 - W 4 |
Theology Teachings
About Renewal Theology

Renewal Theology deals with all the basic doctrines of the Christian faith. The three volumes were written especially for persons involved in the Pentecostal and charismatic renewal. Now published as three volumes in one, with the subtitle of Systematic Theology from a Charismatic Perspective, the whole of Renewal Theology is readily available. There have been numerous printings of the three volumes as well as foreign translations. Renewal Theology is used as a textbook in several colleges and seminaries. It has also been helpful to many people in study groups and for private reading.

From Dr. Williams

Renewal Theology is in one sense an expression of revitalization. When I came into the renewal in 1965, "God is dead" language was abroad in the land. What happened in my case and that of many others was God's own answer: a powerful self-revelation. John Calvin had long ago declared about God that "the recognition of him consists more in living experience than in vain and high-flown speculation." Now that there was an enhancement of "living experience" in my life, there came about a fresh zeal for teaching theology in its many facets. As I said later in The Era of the Spirit, "A new dynamic has been unleashed that has vitalized various theological categories." Renewal Theology is an expression of theological revitalization.

Finally, the concern of Renewal Theology in every area of study is truth. This is not an attempt to advance a particular cause but to understand in totality what the Christian faith proclaims. It is not only a matter of individual doctrines but also of the full round of Christian truth. With this in mind, it has been my prayerful desire that "the Spirit of truth" at every point will lead "into all the truth" (John 16:13).
About Dr. J. Rodman Williams

J. Rodman Williams, born on August 21, 1918, in Clyde, North Carolina, son of John Rodman and Odessa Medford Williams. He was a Phi Beta Kappa graduate of Davidson College in 1939, earned his B.D., and Th.M degrees, 1943-44, from Union Theological Seminary in Virginia, and was ordained in the Presbyterian Church in 1943.
He served during World War 2 in the Pacific as chaplain with the First Division of the Marine Corps, 1944-1946. After the war, he earned a Ph.D. in philosophy of Religion and Ethics at Columbia University and Union Seminary. He became chaplain and professor of philosophy at Beloit College in Wisconsin 1949-1952, pastored the First Presbyterian Church of Rockford, Illinois 1952-1959, taught theology and philosophy of religion at Austin Presbyterian Seminary in Texas 1959-1972, and served as president and professor of theology at Melodyland School of Theology in Anaheim, California 1972-1982. Beginning in the fall of 1982, he taught theology at Regent University School of Divinity in Virginia Beach, Virginia, and became Professor of Renewal Theology Emeritus there in 2002.
SheepLaughs

About Sheep Laughs

The Sheep Laughs Comedy Show was a weekly 15 minute professionally-produced and family-friendly variety show, featuring clean comedy by Christian comedians. Standup, skits and songs, all under one hoof!
At EWCMI Online Radio we are now happy to present Sheep Laughs twice a day.
Produced by long-time radio and comedy veteran Fred Passmore, of Sheep Laughs Records, The Sheep Laughs Comedy Podcast is available for download to your PC or iPod, to take along with you. Each week, you can enjoy a new fifteen minute program featuring stand-up, skits and songs from the best Christian comedians around the country.



Fred Passmore

My name is Frederick Passmore, and I'm the creator of the Christian Skit Scripts site, among others.
I was born at a very early age in Macon, Georgia on October 14, 1958. Since my step-father was in construction and liked to follow the work according to the weather, we moved on the average of every four months. So as I grew up, I attended nearly 20 schools and lived in about 40 different places, mainly over the states of Georgia, Florida, and West Virginia, and Ohio.
I accepted Christ, a turning point in my life that changed it forever, as you will see as evidenced in my career choices and creative expressions.
I met my wife Patty in West Virginia during a revival in 1979, and we married in 1981. After working at a secular job for a few years, I finally realized that radio and radio production was a major interest, so I began work at a Christian radio station in WV in 1984.
At that point I accepted a position with Coral Ridge Ministries in Ft. Lauderdale, FL, and went to work for Dr. James Kennedy, editing and engineering the national radio program "Truths That Transform." While there long-time friend Jon Lawhon and I formed the Christian Comedy team "Prime Example," (1993 to 2003).
Dr. Guido passed away in 2009, and I no longer work full-time, but maintain the ministry website, social media, program CD duplication and radio program uploads. I also do freelance production at home; the most recent was for Phil Waldrep Ministries new radio program, "Living With Joy!"
In 2002 I officially opened this site, Christian Skit Scripts, to supply skits and soundtracks for churches and drama teams. The soundtracks are recorded in my home studio and released on the Sheep Laughs Records independent label.
My family moved to a home in Reidsville, GA in 2008 where I have a home office and production studio, and am now self-employed as operator of Sheep Laughs Records.
Advertisement disclaimer
Old Time Radio Shows contain endorsements and advertisements from yesteryear companies who might still be in business.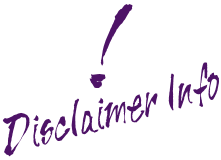 EWCMI Online Radio DOES NOT receive Has Not and Will Not receive any financial gain from the Old Time Radio shows.
EWCMI Online Radio DOES NOT necessarily support, underwrite, or agree with the included endorsements and advertisements from the Old Time Radio shows..
The Old Time Radio programs are presented to you for your entertainment only as an alternative to what is broadcasted in our current day, and are available in the public domain.
Fiber McGee and Molly
Fibber McGee and Molly was an American radio comedy series. A staple of the NBC Red Network for the show's entire run and one of the most popular and enduring radio series of its time, the prime time situation comedy or it's time.
There are people who would argue that Fibber McGee and Molly were the Golden Age of radio. This is partly because of the show's very long (1935-1959) and successful run. But more than just staying power, the show showcased terrific comic and musical talent. Throughout its run, the show was a reflection of its time in the American scene.
The stars of the program were real-life husband and wife team James "Jim" Jordan (16 November 1896 – 1 April 1988)[1][2] and Marian Driscoll (15 April 1898 – 7 April 1961),[1][3] who were natives of Peoria, Illinois.
Jordan was the seventh of eight children born to James Edward Jordan and Mary (née Tighe) Jordan, while Driscoll was the twelfth out of thirteen children born to Daniel P. and Anna (née Carroll) Driscoll. The son of a farmer, Jim wanted to be a singer; Marian, the daughter of a coal miner, wanted to be a music teacher. Both attended the same Catholic church, where they met at choir practice. Marian's parents had attempted to discourage her professional singing and acting aspirations. When she started seeing young Jim Jordan, the Driscolls were far from approving of Jim and his ideas. Jim's voice teacher gave him a recommendation for work as a professional in Chicago, and he followed it. He was able to have steady work but soon tired of the life on the road. In less than a year, Jim came back to Peoria and went to work for the Post Office. His occupation was now acceptable to Marian's parents, and they stopped objecting to the couple's marriage plans. The pair were married in Peoria on August 31, 1918.[4]
The title characters were created and portrayed by Jim and Marian Jordan, a real-life husband and wife team that had been working in radio since the 1920s.

Fibber McGee and Molly, which followed up the Jordans' previous radio sitcom Smackout, followed the adventures of a working-class couple, the habitual storyteller Fibber McGee and his sometimes terse but always loving wife Molly, living among their numerous neighbors and acquaintances in the community of Wistful Vista. As with most radio comedies of the era, Fibber McGee and Molly featured an announcer, house band and vocal quartet for interludes. At the peak of the show's success in the 1940s, it was adapted into a string of feature films; a 1959 attempt to adapt the series to television with a different cast and new writers was both a critical and commercial failure, which, coupled with Marian Jordan's death shortly thereafter, brought the series to an end.

Living in the fictional Midwestern city of Wistful Vista, Fibber was an American teller of tall tales and a braggart, usually to the exasperation of his long suffering wife Molly. Life in Wistful Vista followed a well developed formula, but was always fresh. Fibber's weekly schemes would be interrupted, inspired by, and often played upon the People of Wistful Vista, a set of regular players and characters that were as beloved as the stars of the program. The program used a series of running gags that would become part of the common language, many treasures can be found in the Closet at 79 Wistful Vista.

The show began as a comic reflection of Depression Era America, but as time went on and the shadows of war came over the nation, the show again caught the mood of the country. WWII was fought on the Home front on Wistful Vista as surely as anywhere else in America, but here they had the benefit of Fibber's somewhat addled perspective.





James Edward Jordan (November 16, 1896 – April 1, 1988)[1] was the American actor who played Fibber McGee in Fibber McGee and Molly and voiced the albatross Orville in Disney's The Rescuers (1977).
Jordan was born in 1896 on a farm near Peoria, Illinois. He attended St. John's Church in Peoria, and his family eventually sold the farm and moved into Peoria. It was at church choir practice that he met Marian Driscoll.
Jim Jordan went on the vaudeville circuit, both as a solo act and with his wife, Marian, at various times until 1924. They went entirely broke in 1923, having to be wired money by their parents to get back to Peoria from Lincoln, Illinois.[2]:247
Marian Jordan died in April 1961.[1][2]:252 Jim Jordan married Gretchen Stewart (1909-1998), the widow of radio comic Harry Stewart (Yogi Yorgesson) in 1962; they remained married for the rest of his life,[1] and he remained in semi-retirement.[2]:252
In 1988, he died at the age of 91 in Los Angeles from a blood clot in his brain, caused by a fall at his home.[3] He is buried next to Marian Jordan in the Saint Ann section of Holy Cross Cemetery, Culver City, and is next to the plot of Sharon Tate.[1]

Marian Irene Driscoll Jordan (April 15, 1898 – April 7, 1961) was an American actress and radio personality. She was most remembered for portraying the role of Molly McGee, the patient, common sense, honey-natured wife of Fibber McGee.
Jordan was born Marian Irene Driscoll on April 15, 1898 in Peoria, Illinois. She was the twelfth of thirteen children born unto parents Daniel P. Driscoll, (January 10, 1858 – March 25, 1916) and Anna Driscoll (née Carroll), (February 28, 1858 – April 28, 1928).[2] Driscoll's paternal great-grandfather, Michael Driscoll, Sr. (1793–1849), immigrated with his wife and children from his hometown of Baltimore, County Cork, Ireland in 1836 to the Boston area and then to Bureau County, Illinois in 1848.[3]
As a teenager and young adult, Driscoll gave music lessons and sang in choir at the church which she attended.
Jim and Marian, earned very little income. Marian settled on becoming a piano teacher and Jim became a mailman.
The two wed on August 31, 1918.[4] They had two children together; a son and a daughter. The two would endure a long career in show business together.
The two Jim contracted a case of influenza during the 1918 flu pandemic but survived. After the war ended, Jim stayed in Europe to do Vaudeville performances for wounded soldiers.[5]

Advertisers




The Jack Benny Program
The Jack Benny Program, starring Jack Benny, is a radio-TV comedy series that ran for more than three decades and is generally regarded as a high-water mark in 20th-century American comedy.[1]
Jack Benny first appeared on radio as a guest of Ed Sullivan in 1932.[4] He was then given his own show later that year, with Canada Dry Ginger Ale as a sponsor —The Canada Dry Ginger Ale Program, beginning May 2, 1932, on the NBC Blue Network and continuing there for six months until October 26, moving the show to CBS on October 30. With Ted Weems leading the band, Benny stayed on CBS until January 26, 1933.[1]
Arriving at NBC on March 17, Benny did The Chevrolet Program until April 1, 1934 with Frank Black leading the band. He continued with The General Tire Revue for the rest of that season, and in the fall of 1934, for General Foods as The Jell-O Program Starring Jack Benny (1934–42) and, when sales of Jell-O were affected by sugar rationing during World War II, The Grape Nuts Flakes Program Starring Jack Benny (Later the Grape Nuts and Grape Nuts Flakes Program) (1942–44). On October 1, 1944, the show became The Lucky Strike Program Starring Jack Benny, when American Tobacco's Lucky Strike cigarettes took over as his radio sponsor, through the mid-1950s. By that time, the practice of using the sponsor's name as the title began to fade. The show returned to CBS on January 2, 1949, as part of CBS president William S. Paley's notorious "raid" of NBC talent in 1948-49. There it stayed for the remainder of its radio run, which ended on May 22, 1955. CBS aired repeats of previous 1953-55 radio episodes from 1956 to 1958 as The Best of Benny[1] for State Farm Insurance, who later sponsored his television program from 1960 through 1965.
Although Eddie Anderson's Rochester may be considered a stereotype by some, his attitudes were unusually sardonic for such a role, and Benny treated him as an equal, not as a servant. In many routines, Rochester gets the better of Benny, often pricking his boss' ego, or simply outwitting him. The show's portrayal of black characters could be seen as advanced for its time; in a 1956 episode, African-American actor Roy Glenn plays a friend of Rochester, and he is portrayed as a well-educated, articulate man[10] not as the typical "darkie stereotype" seen in many films of the time. Glenn's role was a recurring one on the series, where he was often portrayed as having to support two people on one unemployment check (i.e., himself and Rochester). Black talent was also showcased, with several guest appearances by The Ink Spots and others.


Jack Benny (born Benjamin Kubelsky; February 14, 1894 – December 26, 1974) was an American comedian, vaudevillian, radio, television and film actor, and violinist. Recognized as a leading American entertainer of the 20th century, Benny portrayed his character as a miser, playing his violin badly. In character, he would claim to be 39 years of age, regardless of his actual age.
Benny was known for comic timing and the ability to cause laughter with a pregnant pause or a single expression, such as his signature exasperated "Well!" His radio and television programs, popular from 1932 until his death in 1974, were a major influence on the sitcom genre.
Benny was born in Chicago, Illinois, and grew up in nearby Waukegan, Illinois.[2]:6 He was the son of Meyer Kubelsky and Emma Sachs Kubelsky. His parents were Jewish. Meyer was a saloon owner and later a haberdasher who had emigrated to America from Poland.[3][4][5][6][7] Emma had emigrated from Lithuania. Benny began studying violin, an instrument that became his trademark, at the age of 6, his parents hoping for him to become a professional violinist. He loved the instrument, but hated practice.
At 14, Benny was playing in dance bands and his high school orchestra. He was a dreamer and poor at his studies, and was ultimately expelled from high school. He did poorly in business school later and at attempts to join his father's business. In 1911, he began playing the violin in local vaudeville theaters for $7.50 a week.[2]:11 He was joined by Ned Miller, a young composer and singer, on the circuit.[8]
That same year, Benny was playing in the same theater as the young Marx Brothers. Minnie, their mother, enjoyed Benny's violin playing and invited him to accompany her boys in their act. Benny's parents refused to let their son go on the road at 17, but it was the beginning of his long friendship with the Marx Brothers, especially Zeppo Marx.
In 1921, Benny accompanied Zeppo Marx to a Passover seder in Vancouver at the residence where he met 14-year-old Sadie Marks. Their first meeting did not go well when he tried to leave during Sadie's violin performance.[2]:30–31 They met again in 1926. Jack had not remembered their earlier meeting and instantly fell for her.[2]:31 They married in 1927. She was working in the hosiery section of the Hollywood Boulevard branch of the May Company, where Benny courted her.[2]:32 Called on to fill in for the "dumb girl" part in a Benny routine, Sadie proved to be a natural comedienne. Adopting the stage name Mary Livingstone, Sadie collaborated with Benny throughout most of his career. They later adopted a daughter, Joan.
In 1932, after a four-week nightclub run, he was invited onto Ed Sullivan's radio program, uttering his first radio spiel "This is Jack Benny talking. There will be a slight pause while you say, 'Who cares?'..."[2]:40

Advertisers




Artists
| | | | |
| --- | --- | --- | --- |
| BeBe Winans | Andrae Crouch | Fred Hammond | Israel and New Breed |
| Youth for Christ | Hillsong Music Australia | Passion Worship Band | Kurt Carr |
| Vickie Winans | Martha Munizzi | Paul Wilbur | Wow Gospel |
| Mississippi Mass Choir | Tye Tribbet | Donnie McClurkin | Mark and Lori Carouthers |
| New Life Worship | Shekinah Glory Ministry | Micah Stampley | Wow Worship |
| Vertical Church Band | Maranatha Singers | Mary Mary | The Brooklyn Tabernacle Choir |
And Many, Many More