Monday
The Monday starts of a new work week for many and with that we start it off with the warm and uplifting sounds of the Messianic and Judaic Music.
Oh you might say Judaic Music, but in Judaism they do not believe in Yeshua Ha'Mashiach?
This is correct, there are however many pieces of music, bands and artists that sing wonderful music of God.
Also very uplifting music like that from our Chabad friends from the group 8th day Shmueli and Yossi Marcus.
A group with a great mix of pop, blues, reggae, and traditional Jewish tunes. (where did Jesus listen too).
A great and fun day of music with a great message,
I would almost say this is my favorite day, but then it would not be the truth, I love this station and I love the mix on each and every day.
As on each day some of our other styles are mixed through, who knows, maybe you hear something you've never heard before.
Music, all day, everyday.
Specials
5 - 6 AM Old Time Radio - Burns and Allen
7 - 8 AM Theology - Teaching by Dr. J. Rodmann Williams
11 - 12 AM Sermonette - Short Message from some of the Greatest Teachers
6 - 7 PM Theology - Teaching by Dr. J. Rodmann Williams
8 - 9 PM Old Time Radio - Father Knows Best
10 - 12 PM Rock The Clock
Music Styles
| | | |
| --- | --- | --- |
| Style | Percentage | Rule |
| Messianic | 35 % | M 5 - W 4 |
| Judaic | 28 % | M 4 - W 4 |
| Praise and Worship | 14 % | M 2 - W 4 |
| Contemporary Christian Music | 14 % | M 2 - W 4 |
| Gospel | 7 % | M 1 - W 4 |
| Youth | 7 % | M 1 - W 0 |
Theology Teachings
About Renewal Theology

Renewal Theology deals with all the basic doctrines of the Christian faith. The three volumes were written especially for persons involved in the Pentecostal and charismatic renewal. Now published as three volumes in one, with the subtitle of Systematic Theology from a Charismatic Perspective, the whole of Renewal Theology is readily available. There have been numerous printings of the three volumes as well as foreign translations. Renewal Theology is used as a textbook in several colleges and seminaries. It has also been helpful to many people in study groups and for private reading.

From Dr. Williams

Renewal Theology is in one sense an expression of revitalization. When I came into the renewal in 1965, "God is dead" language was abroad in the land. What happened in my case and that of many others was God's own answer: a powerful self-revelation. John Calvin had long ago declared about God that "the recognition of him consists more in living experience than in vain and high-flown speculation." Now that there was an enhancement of "living experience" in my life, there came about a fresh zeal for teaching theology in its many facets. As I said later in The Era of the Spirit, "A new dynamic has been unleashed that has vitalized various theological categories." Renewal Theology is an expression of theological revitalization.

Finally, the concern of Renewal Theology in every area of study is truth. This is not an attempt to advance a particular cause but to understand in totality what the Christian faith proclaims. It is not only a matter of individual doctrines but also of the full round of Christian truth. With this in mind, it has been my prayerful desire that "the Spirit of truth" at every point will lead "into all the truth" (John 16:13).
About Dr. J. Rodman Williams

J. Rodman Williams, born on August 21, 1918, in Clyde, North Carolina, son of John Rodman and Odessa Medford Williams. He was a Phi Beta Kappa graduate of Davidson College in 1939, earned his B.D., and Th.M degrees, 1943-44, from Union Theological Seminary in Virginia, and was ordained in the Presbyterian Church in 1943.
He served during World War 2 in the Pacific as chaplain with the First Division of the Marine Corps, 1944-1946. After the war, he earned a Ph.D. in philosophy of Religion and Ethics at Columbia University and Union Seminary. He became chaplain and professor of philosophy at Beloit College in Wisconsin 1949-1952, pastored the First Presbyterian Church of Rockford, Illinois 1952-1959, taught theology and philosophy of religion at Austin Presbyterian Seminary in Texas 1959-1972, and served as president and professor of theology at Melodyland School of Theology in Anaheim, California 1972-1982. Beginning in the fall of 1982, he taught theology at Regent University School of Divinity in Virginia Beach, Virginia, and became Professor of Renewal Theology Emeritus there in 2002.
SheepLaughs

About Sheep Laughs

The Sheep Laughs Comedy Show was a weekly 15 minute professionally-produced and family-friendly variety show, featuring clean comedy by Christian comedians. Standup, skits and songs, all under one hoof!
At EWCMI Online Radio we are now happy to present Sheep Laughs twice a day.
Produced by long-time radio and comedy veteran Fred Passmore, of Sheep Laughs Records, The Sheep Laughs Comedy Podcast is available for download to your PC or iPod, to take along with you. Each week, you can enjoy a new fifteen minute program featuring stand-up, skits and songs from the best Christian comedians around the country.



Fred Passmore

My name is Frederick Passmore, and I'm the creator of the Christian Skit Scripts site, among others.
I was born at a very early age in Macon, Georgia on October 14, 1958. Since my step-father was in construction and liked to follow the work according to the weather, we moved on the average of every four months. So as I grew up, I attended nearly 20 schools and lived in about 40 different places, mainly over the states of Georgia, Florida, and West Virginia, and Ohio.
I accepted Christ, a turning point in my life that changed it forever, as you will see as evidenced in my career choices and creative expressions.
I met my wife Patty in West Virginia during a revival in 1979, and we married in 1981. After working at a secular job for a few years, I finally realized that radio and radio production was a major interest, so I began work at a Christian radio station in WV in 1984.
At that point I accepted a position with Coral Ridge Ministries in Ft. Lauderdale, FL, and went to work for Dr. James Kennedy, editing and engineering the national radio program "Truths That Transform." While there long-time friend Jon Lawhon and I formed the Christian Comedy team "Prime Example," (1993 to 2003).
Dr. Guido passed away in 2009, and I no longer work full-time, but maintain the ministry website, social media, program CD duplication and radio program uploads. I also do freelance production at home; the most recent was for Phil Waldrep Ministries new radio program, "Living With Joy!"
In 2002 I officially opened this site, Christian Skit Scripts, to supply skits and soundtracks for churches and drama teams. The soundtracks are recorded in my home studio and released on the Sheep Laughs Records independent label.
My family moved to a home in Reidsville, GA in 2008 where I have a home office and production studio, and am now self-employed as operator of Sheep Laughs Records.
Advertisement disclaimer
Old Time Radio Shows contain endorsements and advertisements from yesteryear companies
who might
still be in business.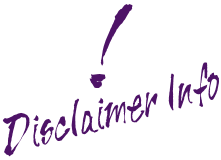 EWCMI Online Radio
DOES NOT
receive
Has Not
and
Will Not
receive any financial gain from the Old Time Radio shows.
EWCMI Online Radio
DOES NOT
necessarily
support
,
underwrite
, or
agree with
the included endorsements and advertisements from the Old Time Radio shows..
The Old Time Radio programs are presented to you for your entertainment only as an alternative to what is broadcasted in our current day, and are available in the public domain.
Burns and Allen
General Info

Burns and Allen was an American comedy duo consisting of George Burns and his wife, Gracie Allen. They worked together as a successful comedy team that entertained vaudeville, film, radio, and television audiences for over forty years.

The duo met in 1922 and married in 1926. Burns was the straight man and Allen was a silly, addle-headed woman. The duo starred in a number of movies including Lambchops (1929), The Big Broadcast (1932) and two sequels in 1935 and 1936, and A Damsel in Distress (1937). Their 30-minute radio show debuted in September 1934 as The Adventures of Gracie, whose title changed to The Burns and Allen Show in 1936; the series ran, moving back and forth between NBC and CBS, until May 1950. After their radio show's cancellation, Burns and Allen reemerged on television with a popular situation comedy, which ran from 1950 to 1958. Burns and Allen's radio show was inducted into the National Radio Hall of Fame in 1994.

Main Characters


George Burns (born Nathan Birnbaum; January 20, 1896 – March 9, 1996) was an American comedian, actor, singer, and writer. He was one of the few entertainers whose career successfully spanned vaudeville, radio, film and television. His arched eyebrow and cigar-smoke punctuation became familiar trademarks for over three quarters of a century. He and his wife, Gracie Allen, appeared on radio, television, and film as the comedy duo Burns and Allen.

When Burns was 79, he had a sudden career revival as an amiable, beloved and unusually active comedy elder statesman in the 1975 film The Sunshine Boys, for which he won the Academy Award for Best Supporting Actor. Burns, who became a centenarian in 1996, continued to work until just weeks before his death of cardiac arrest at his home in Beverly Hills.

Grace Ethel Cecile Rosalie Allen (July 26, 1895[1][2] – August 27, 1964) was an American comedian who became internationally famous as the zany partner and comic foil of husband George Burns, her straight man.
Depending on the source, Allen is alleged to have been born on July 26 in 1895, 1896, 1902 or 1906. All public records held by the City and County of San Francisco were destroyed in the earthquake and great fire of April 1906. Her husband, George Burns, also professed not to know exactly how old she was, though it was presumably he who provided the date July 26, 1902, which appears on her death record. Her crypt marker also shows her year of birth as 1902.[7]




Advertisers

Father Knows Best
General Info :

Father Knows Best is an American sitcom starring Robert Young, Jane Wyatt, Elinor Donahue, Billy Gray, and Lauren Chapin. The series, which first began on radio in 1949, aired for six seasons with a total of 203 episodes. The series debuted on CBS in October 1954. It ran for one season and was canceled the following year. NBC picked up the series where it remained for three seasons. After a second cancellation in 1958, CBS picked up the series yet again where it aired until May 1960.
Created by Ed James, Father Knows Best follows the lives of the Andersons, a middle class family living in the Midwestern town of Springfield.[1]
The series began August 25, 1949, on NBC Radio. Set in the Midwest, it starred Robert Young as the General Insurance agent Jim Anderson. His wife Margaret was first portrayed by June Whitley and later by Jean Vander Pyl. The Anderson children were Betty (Rhoda Williams), Bud (Ted Donaldson), and Kathy (Norma Jean Nilsson). Others in the cast were Eleanor Audley, Herb Vigran and Sam Edwards. Sponsored through most of its run by General Foods, the series was heard Thursday evenings on NBC until March 25, 1954.




Main Characters

Robert George Young (February 22, 1907 - July 21, 1998) was an American television, film, and radio actor, best known for his leading roles as Jim Anderson, the father character in Father Knows Best (CBS, then NBC, then CBS again), and the physician Marcus Welby in Marcus Welby, M.D. (ABC).
Born in Chicago, Young was the son of an Irish immigrant father, Thomas E. Young, and an American mother, Margaret Fyfe. When Young was young, the family moved to different locations within the U.S.: Seattle, followed by Los Angeles, where Young became a student at Abraham Lincoln High School. After graduation, he studied and performed at the Pasadena Playhouse while working at odd jobs and appearing in bit parts in silent films. While touring with a stock company producing The Ship, Young was discovered by a Metro-Goldwyn-Mayer talent scout with whom he subsequently signed a contract. Young made his sound film debut for MGM in the 1931 Charlie Chan film, Black Camel.[1]
Jane Waddington Wyatt (August 12, 1910 – October 20, 2006) was an American actress. She starred in a number of Hollywood films, but is likely best known for her role as the housewife and mother Margaret Anderson on the CBS and NBC television comedy series, Father Knows Best, and as Amanda Grayson, the human mother of Spock on the science-fiction television series Star Trek. Wyatt was a three-time Emmy Award-winner.
Jane Waddington Wyatt was born on August 12, 1910, in Mahwah, New Jersey, but raised in Manhattan. Her father, Christopher Billopp Wyatt, Jr., was a Wall Street investment banker, and her mother, the former Euphemia Van Rensselaer Waddington,[1] was a drama critic for the Catholic World. Both of her parents were Roman Catholic converts.
Wyatt had two sisters and a brother.[1]

Advertisers :


Artists
| | | | |
| --- | --- | --- | --- |
| Ofra Hazz | Barry & Baya Segal | Devora Clark | Marty Goetz |
| 8th Day | Avner & Rachel Boskey | Paul Wilbur | Michae'el Eliyahu Ben David |
| Matisyahu | Isreal's Hope | Lamb | Phillip Stanley Klein |
| Ronen Shalom | Sons of Korah | Ted Pearce | Sally Klein O'Connor |
| Helen Shapiro | Jarmula Band | Zemer Levav | ??????_?????????_?_?????_??????? |
| Sharon Wilbur | Lenny and Varda Harris | Inna Pikman | The Hebraism Music Project |
And Many, Many MoreF