Renewal Theology
The Theology teachings at Eagle Wings Online Radio are from the series
"Great Themes Of The Book"
and presented by
Dr. J. Rodman Williams
. It uses the Theological Books written by Dr. Williams as its guideline.
Renewal Theology: Systematic Theology from a Charismatic Perspective (Three Volumes in One)
can be found here.
About Renewal Theology: Systematic Theology from a Charismatic Perspective
Renewal Theology deals with all the basic doctrines of the Christian faith. The three volumes were written especially for persons involved in the Pentecostal and charismatic renewal. Now published as three volumes in one, with the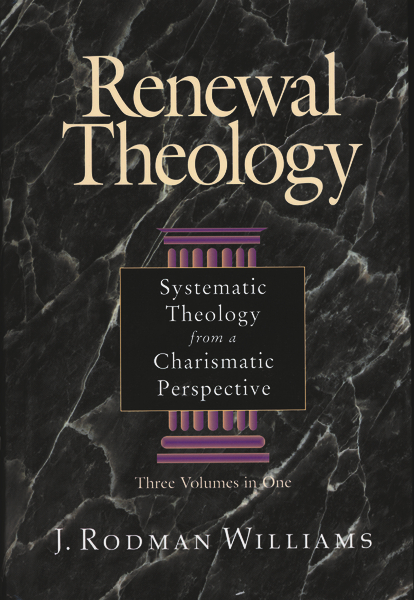 subtitle of
Systematic Theology from a Charismatic Perspective
, the whole of
Renewal Theology
is readily available. There have been numerous printings of the three volumes as well as foreign translations.
Renewal Theology
is used as a textbook in several colleges and seminaries. It has also been helpful to many people in study groups and for private reading.
From the Back Cover ;
Renewal Theology deals with the full range of Christian truth from within the charismatic tradition. Previously published as three separate volumes, Renewal Theology represents the first exhaustive, balanced articulation of charismatic theology. Renewal Theology discusses: Book One--God, the World, and Redemption - Book Two--Salvation, the Holy Spirit, and Christian Living - Book Three--The Church, the Kingdom, and Last Things. As theology, this work is an intellectual achievement. But it is much more than that. The author urges the church to undertake its task of theology in the proper spirit: - an attitude of prayer - a deepening sense of reverence - an ever-increasing purity of heart - a spirit of growing love - a theological approach rooted in the glory of God. Done in such a spirit, theology becomes a faithful and powerful witness to the living God.
Dr. Williams says about this book ;
Renewal Theology is in one sense an expression of revitalization. When I came into the renewal in 1965, "God is dead" language was abroad in the land. What happened in my case and that of many others was God's own answer: a powerful self-revelation. John Calvin had long ago declared about God that "the recognition of him consists more in living experience than in vain and high-flown speculation." Now that there was an enhancement of "living experience" in my life, there came about a fresh zeal for teaching theology in its many facets. As I said later in The Era of the Spirit, "A new dynamic has been unleashed that has vitalized various theological categories." Renewal Theology is an expression of theological revitalization.
About Dr. Williams
J. Rodman Williams, born on August 21, 1918, in Clyde, North Carolina, son of John Rodman and Odessa Medford Williams. He was a Phi Beta Kappa graduate of Davidson College in 1939, earned his B.D., and Th.M degrees, 1943-44, from Union Theological Seminary in Virginia, and was ordained in the Presbyterian Church in 1943. He served during World War 2 in the Pacific as chaplain with the First Division of the Marine Corps, 1944-1946.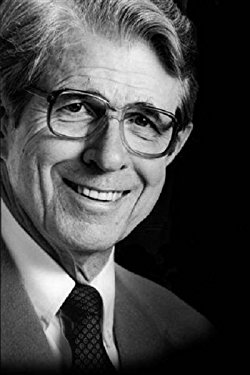 After the war, he earned a Ph.D. in philosophy of Religion and Ethics at Columbia University and Union Seminary.
He became chaplain and professor of philosophy at Beloit College in Wisconsin 1949-1952, pastored the First Presbyterian Church of Rockford, Illinois 1952-1959, taught theology and philosophy of religion at Austin Presbyterian Seminary in Texas 1959-1972, and served as president and professor of theology at Melodyland School of Theology in Anaheim, California 1972-1982.
Beginning in the fall of 1982, he taught theology at Regent University School of Divinity in Virginia Beach, Virginia, and became Professor of Renewal Theology Emeritus there in 2002.
Williams was very active in the charismatic movement as an early president of the international Presbyterian Charismatic Communion, as a participant for several years in the Vatican's Catholic Charismatic-Pentecostal dialogues, and as the organizer and leader of the first European Charismatic Leaders Conferences. He also served a term as president of the Society for Pentecostal Studies.
Radio Schedule
Sunday : 08:00 - 09:00 AM CST
Monday through Wednesday : 07:00 - 08:00 AM CST
Monday through Wednesday : 06:00 - 07:00 PM CST
Thursday and Friday : 07:00 - 08:00 AM CST