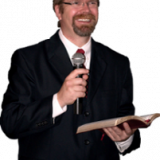 Tell The People
Just loaded into our Sunday rotation the hymn style song "Tell the People" by Wanyinna from her debut album "My Resting Place".
This song stands out due to its honesty and simplicity.
No over orchestration, no massive vocal corrections, a lean accompaniment, and clean vocals make this a song you love to hear on your Sunday morning trip to church.
This song brings you straight into the right mental attitude for worship.

God Bless you Wanyinna.