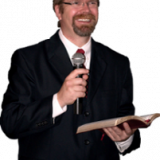 When Girl With Winning Score is Denied Title, Runner-up Offers Trophy: 'I didn't win, you did'

It may be the 21st century, but this archaic golf tournament rule said that Emily Nash could not be given a trophy or award for her score – even though she played better than all the boys.
The 16-year-old was allowed to compete on the Lunenburg High School boy's team in the Central Mass Division 3 Boys' Golf Tournament in Lunenburg, Massachusetts earlier this week. But in spite of being able to contribute to the team's score, she could not be recognized as an individual player.
Emily only realized this after she achieved the best score – 3-over-par – but was denied the title. The trophy was instead awarded to Nico Ciolino of AMSA Charter School, who finished four strokes behind Emily.
Ciolino, however, didn't want the trophy – instead, he offered it to Emily.