Eagle Wings Blog
Eagle Wings Charismatic Ministries International Blog
1 minute reading time
(239 words)
Need Him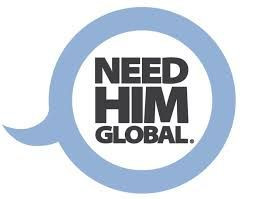 Wow, the Year is almost over, and that makes it surely time to write something about our partnership with Need Him.
From the website;
Need Him Global began in 1996 as a partnership between several evangelical organizations to create a safe place for people to talk about what it means to know Jesus Christ. These organizations included Billy Graham Evangelistic Association, Campus Crusade for Christ, Moody Broadcasting, Ron Hutchcraft Ministries, and Luis Palau Evangelical Association.

From day one our goal has been to use media and technology to communicate the Gospel and encourage conversation about what it means to have a personal relationship with Jesus Christ. The ministry now uses a diverse set of advertising and social media tools to to reach as many as possible. Through online chat, text messaging and phone calls we have real authentic conversations with thousands of people each day about how a relationship with Jesus changes everything.
Need Him provides
Eagle Wings Charismatic Ministries International
and with that
Eagle Wings Online Radio
with high quality Jingles and through those contact information for people with questions concerning faith, or even those in spiritual crisis.
First Lady Wilma provides us each month with a selection of new Jingles offered by Need Him, which are then in turn taken into rotation.
Knowing how much spiritual need there is in the world, this partnership is a great and welcome addition to the ministry of EWCMI.
Pst Chris
Stay Informed
When you subscribe to the blog, we will send you an e-mail when there are new updates on the site so you wouldn't miss them.
By accepting you will be accessing a service provided by a third-party external to https://ewcmi.com/