Eagle Wings Blog
Eagle Wings Charismatic Ministries International Blog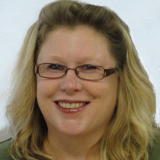 With all of the negative news latley like the Las Vegas shooting and the most recent , a shooting in a church on a Sunday morning.
God's word says in 1 Chronicles 16:22 and also in Psalm 105:15 " Do not touch my annointed ones, don't harm my prophets!"
How can God allow such tragedies to take place?
As God destroyed the earth in the Great flood,
He said in Genesis 8:21: "The Lord smelled the pleasing scent, and the Lord thought to himself, I will not curse the fertile land anymore because of human beings since the ideas of the human mind are evil from their youth. I will never again destroy every living thing as I have done."

By accepting you will be accessing a service provided by a third-party external to https://ewcmi.com/