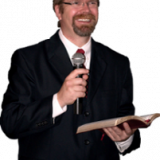 EagleWings Online Radio on Alexa
Active development is ongoing for a native application for Amazon echo (Alexa) devices.
As per January 2023 we are now available natively on all enabled Alexa devices.
Just Say: Alexa play EagleWings Online Radio
or: Alexa play E.W.C.M.I.
and you are all set.
Of course you can still use TuneIn to listen with the phrase: Alexa TuneIn to EagleWings Online Radio,
and you can start listening to great messages, fun, old-time radio and wonderful Holy Spirit-filled music.


Enjoy.