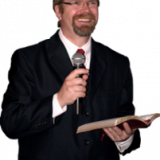 EWCMI Online Radio on Alexa
Active development is ongoing for a native application to the Amazon echo (alexa) devices.
In the meantime however we made it a little easier to access EagleWings online radio on the Echo devices through TuneIn.
Previously you needed to ask Alexa, Ask TuneIn to open E.W.C.M.I. Online Radio with pauses between each and every letter of EWCMI and even then it was hit or miss as E was sometimes heard as B or We etc. etc.
Now it is made Much easier.

Alexa TuneIn to EagleWings Online Radio and you can start listening to great messages, fun, old time radio and wonderful Holy Spirit filled music.

Enjoy.