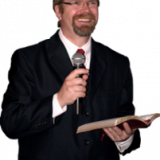 The Name of G_d
We do not know the name of God, what we do know are the attributes of God, or as Sadie Robertson states His Character.
There is much to do about names in scripture and justifiably so.
Just to provide you with a single example look at the tetragrammaton of YhWh or as some say Jehova, or Yaweh.
Here is a link
As prayer warriors it is a good practise to know and be familiar with the attributes of God and also use the names in our prayers, as Jehovah Rohi, the Lord God our Shepperd, or Jehovah Shalom, or for Adonai Yeshua, the Lord Jesus we can use Sar Shalom, the prince of peace.