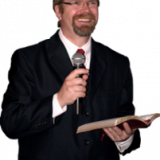 Yeshua the Lamb of God
The Community of Israel Required A Lamb
When all the people of the community of Israel…—Exodus 12:6
Erroneous anti-Semitic doctrine says the Jewish people killed Jesus. In much of Europe during World War II, Jewish people were not permitted to live—for no reason except they were Jewish. They were called "Christ-killers." This concept was not new. This erroneous theology that the Jewish people had killed Jesus began in the early Church.
But is this true?
No !!!!!!
Matthew 20:19 says He would be turned "over to the Gentiles to be mocked and flogged and crucified. On the third day he will be raised to life!"
Did the Gentiles kill Yeshua?
No !!!!!!!